Buy these books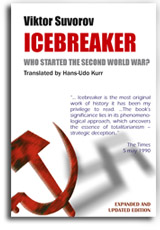 Icebreaker. Who Started the Second World War?
Written by Viktor Suvorov translated by Hans-Udo Kurr
This important work by a former Soviet military intelligence officer takes a close look at the origins and development of World War II in Europe, and in particular the background to Hitler's "Operation Barbarossa" attack against the Soviet Union on June 22, 1941
buy this book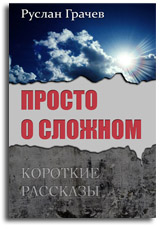 Simply About Complicated
Просто о Сложном Короткие Рассказы
Written by Ruslan Grachev
Руслан Грачёв
language: Russian
Publication type: E-book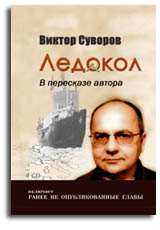 Icebreaker. Audio book in 4 CDs
Author: Victor Suvorov
ISBN-0-9552744-0-0
This audio book is unique as it is the only V. Suvorov audio book read by the author himself.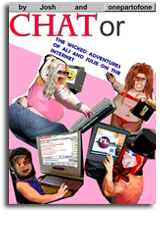 Chat or The Wicked Adventures of Ali and Julie on The Internet
A comedy and reality bundled in one, offering an amusing insight into the "goings on" online.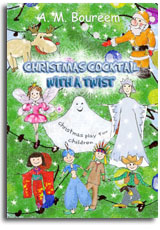 Christmas Cocktail With a Twist
ISBN-0-955274428-0-0
A play for children and school drama groups. Some children are visiting their aunt for Christmas and unexpected things happen to them in their aunt's house. They meet with Santa (Fanta), Snow Queen, Christmas Fairy, Ghost and other favourite characters. Will suit a group of 8 to 15 year olds.
buy this book